The year of quarantine.
2020. A year to set all other years apart. A year to go down in history. Whilst writing this article it was difficult to imagine a time where we weren't all wearing face masks outside (not the relaxing 'self-care' kind) and having Zoom upon Zoom calls, inside.
We've had Ramadan and Eids like no other, socially distanced from our loved ones, yet we rose above all odds even whilst in isolation to contemplate on our lives and reflecting on who we truly are. Many literally put their lives on the line to exhibit what can only be considered as selflessness.
It all started in January where we had heard of the C word affecting hundreds and thousands of people across the globe. Little did we know that two months later we'd be rewriting normality.
Many may feel as if this year has been wasted – with so many WFH (working from home) or on furlough, yet we have developed and adapted to such a difficult year… in the middle of a pandemic. We should give ourselves at least that much credit. We have had to quickly adapt to a completely new lifestyle which we could not have predicted. Alongside this we've had to deal with establishing new and different boundaries as well as tackling challenges head on at home and at work.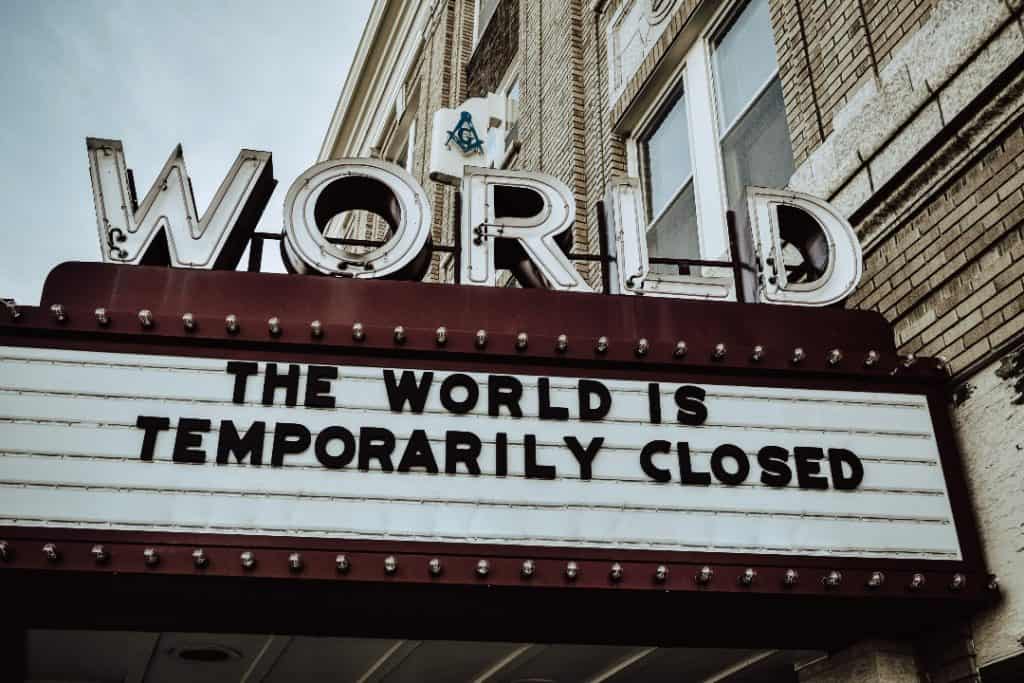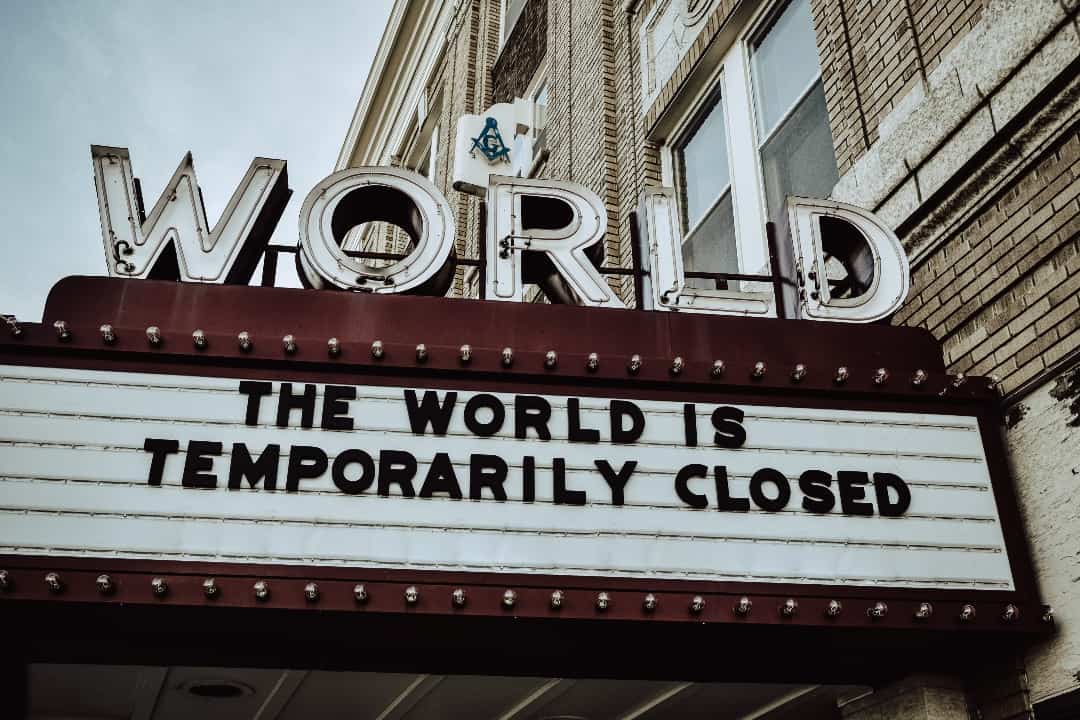 At Inspirited Minds we soon realised that mental health would become one of the unfortunate consistencies of the pandemic. The team pulled together to change all their material and scrap any face to face events and plans set for the whole year. We knew we had to ensure our audience was reached – and the benefits received. As everyone naturally turned online for comfort it gave us the opportunity to grow further and to collaborate with organisations we may not have been able to do prior to COVID.
The Writers Team covered key topics on how to bust boredom indoors, maximising productivity, used covid to write numerous reflections and top tips which all can be found on our coronavirus webpage. Yet also addressed the exacerbation of mental health conditions due to COVID e.g. OCD and anxiety. In Ramadan they derived lessons from the Prophet 's ﷺ daily routine to ensure readers made the most of a difficult Ramadan using the uniqueness of the situation to our advantage. Other key themes included mental health in terms of masculinity, the idea of toxic masculinity, problems with trying to achieve perfectionism and money matters. We've taken a stand on important matters like BLM in light of the unfortunate and harrowing events that took place this year, and continue to happen without us knowing. We also touched upon colourism and racism within the desi community.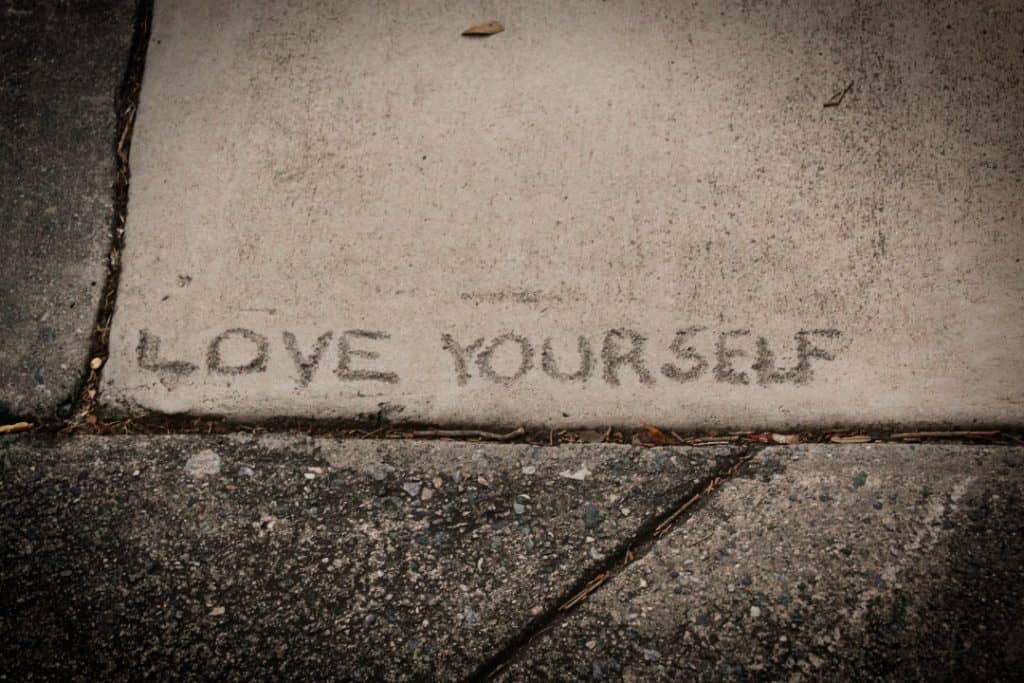 The Creative Projects Team had to cancel planned podcast episodes, and the resource was into developing our Covid-19 page. However they managed to release as many podcasts as they could given the situation. The most recent one being a brother sharing a brave insight into his gambling addiction, and you can watch all the others that were released here. We have many more exciting episodes coming out over the next few months, so subscribe to The Mindful Muslim Podcast, which is available on all major streaming platforms. There were also numerous Instagram lives covering marriage and mental health, how to cope with eating disorders and depression during the pandemic plus more, to ensure we are seen as a safe space for Muslims isolating with mental health conditions.
"As a Mental health professional who also happens to work in a large refugee complex and where on a daily basis I interact with people who are differently abled, I would like to appreciate the kind of work you are doing in sensitizing the Muslim ummah on the aspect of being considerate, accommodating, understanding and most of all exemplifying Islam by actions towards people in need."
"Your newsletters have created conversations, proved very educative and are changing narratives for the better."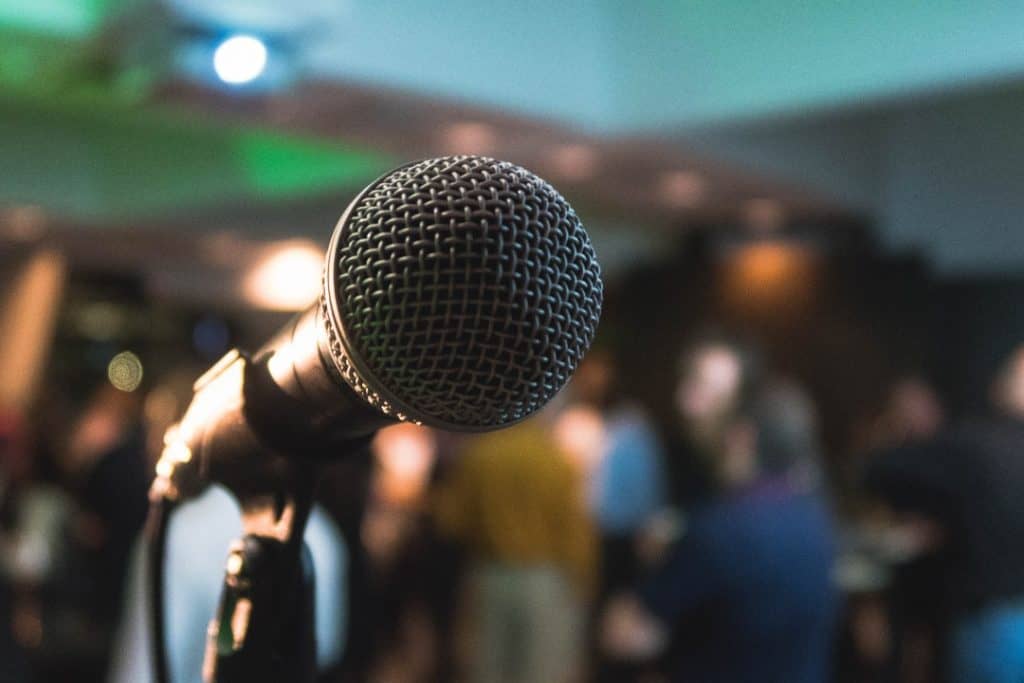 The Outreach Team has shone this year, consistently attending several webinars and events to ensure that conversations around mental health are being created and being had. You can read their reflections on previous events here, and stay tuned on our social media to know where and when they are next presenting! They've been training themselves in preparation to deliver a whole schedule of webinars and workshops next year inshaAllah.
If you would like to invite one of our excellent outreach workers to present or contribute to your next event, please request a speaker from our website here.
Every Ramadan, we always manage to smash our record set the previous year with the permission of Allah. This year we launched 2 different fundraising campaigns. We participated in the LaunchGood Competition where we came second place in getting the most amount of supporters, and in total we managed to raise £9000 mashAllah! We were also humbled to increase our Inspirited Minds family by welcoming 38 generous Torchbearers who donate regularly towards our mission and lead the way for all of us. This Ramadan taught us true community spirit and as a team, we have individually and collectively asked Allah to bless you abundantly in any way you supported us.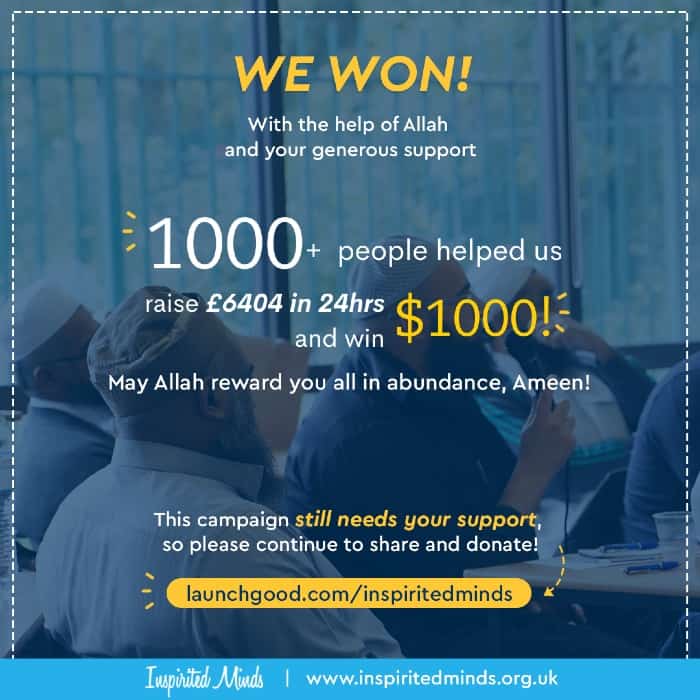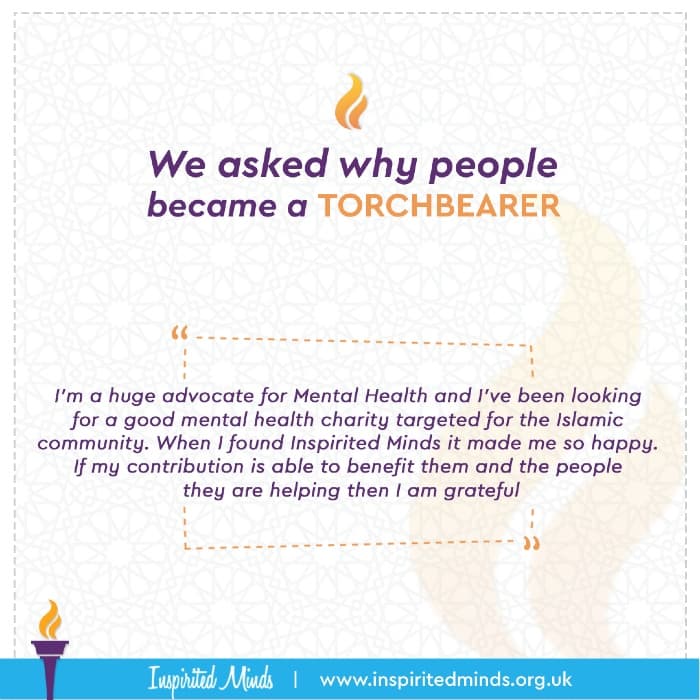 Alongside this, we held a series of #MuslimMinds Covid-19 webinars with the intention to revive Prophetic traditions of coping during hardships, using tools from the Qur'an and Sunnah to empower us to manage our mental health from creative coping to emotional intelligence. You can watch all of the recordings here.
The Support Team have been effectively managing the AskIM service which launched in 2019 continuing to be a pillar of IM by providing support to those who seek it – with many difficult conversations, intrusive thoughts, troublesome relationships at home as well as a question that plagues many minds with the difficulties we face – whether Allah SWT loves us or not. AskIM will be developed further next year alongside the Support team who will be more at the forefront of the organisation by supporting in delivering training and workshops.
Our Counselling Team has also grown over the last year to help with the increased demand our counselling service has received. They have had to put in-person counselling sessions on hold but have continued with online video and telephone sessions.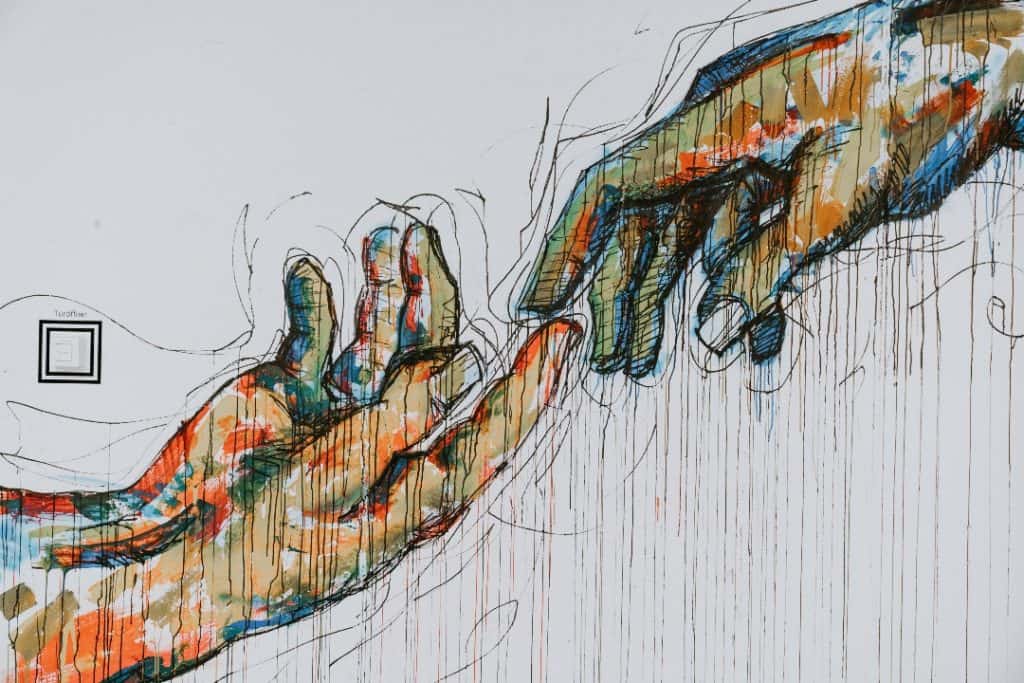 2020 also saw the creation of our newest department, the Research Team. The team did a great deal of work during Ramadan by conducting surveys to better understand what our viewers need and want. They have spent most of the year evaluating our work, and ensuring we are taking the right steps towards achieving our mission. Next year they will be looking into conducting independent research and work closer for Inspirited Minds to get published into a journal. A great success of the research team this year was the collaboration with Ramadan Tent Project where research was conducted around the impact of Covid-19 on the mental health of our community. You can read the full report here.
For some, this year may have only made you question and change your hygiene habits entirely, for others it may have been a terribly testing time, with uncertainty throughout the year it only brought about added anxiety. Death and health issues of loved ones both broke us apart and held us together, teaching us not to take anyone – young or old, for granted. Many important life events were cancelled from weddings to holidays to even Hajj. However, it proved to us that although we may plan to the best of our abilities, Allah is ultimately the best of planners and in Him do we put our trust. For His plans are better for us than anything we could have imagined.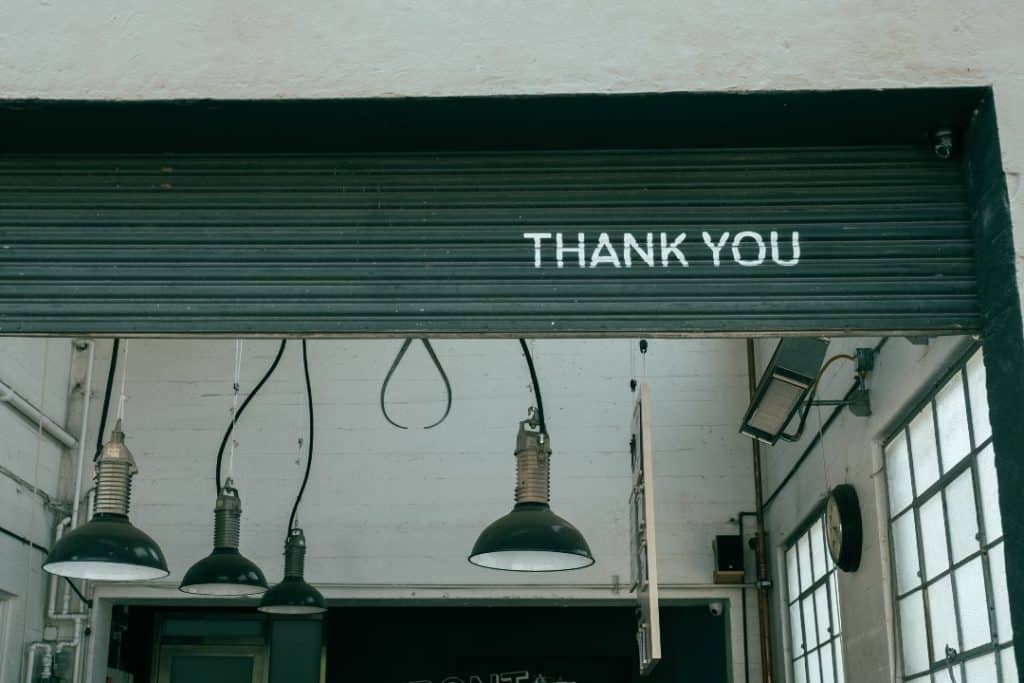 We would like to take this opportunity to thank all of our readers, donors, social media liker's and sharer's, tweeters, and dua makers, for the support you have given us and the generosity you have shown us. We would like to make a small request, to keep our volunteers in your dua's as they have adapted to an unpredictable year with no complaints, yet with more zeal than ever. Without them, Inspirited Minds would not be where it is today.
We pray that whoever has relieved another Muslim of any hardship this year, Allah SWT relieves them of hardship on the Day of Resurrection. We pray that we are able to unite physically soon and look back at this year as a time where we came together, became unified in our efforts and fought division and despair.
May Allah make 2021 an opportunity to build on the good from this year and remind us to always find the goodness in every difficult situation. To remember that indeed with every hardship is ease.