Maytree


Maytree is a registered charity supporting people in suicidal crisis in a non-medical setting. They offer a free 4-night/5-day stay, and the opportunity to be befriended and heard in complete confidence, without judgement and with compassion and warmth. Maytree can support four guests at a time, giving the guests intensive, individual support which are adapted for their specific needs and giving the opportunity to talk through their fears, thoughts and troubles.
Muslim Doctors Association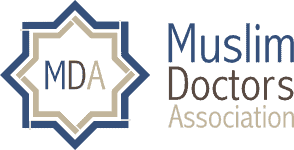 The Muslim Doctors Association is a non-profit, voluntary organisation founded in 2004. Our team of doctors, dentists and allied health professionals work within local communities to empower and support individuals to lead healthier lives. Our mission, by using faith and culturally sensitive methods, is to inspire physical, spiritual and emotional well-being amongst local communities and in particular, minority populations within the United Kingdom.