Root25 Cafe, Bow, E3 3AA

August 16, 2022

Tuesday, 7:00PM to 8:30PM
Normal-ish
Tuesday, 7:00PM to 8:30PM
August 16, 2022
It's time to flip the narrative.
We no longer want to limit conversations around mental health in Muslim communities to "The Islamic Perspective of Mental Health" and "How does Islam acknowledge mental health?"
These conversations are great, but we want to dig deeper, we want enlightening experiences, we want power and passion. Most importantly, we want to talk about hope, growth and success.
We want to make talking about mental health normal-ish.
We know how important our faith is to our mental health and wellbeing, so no more applying Islam to our situations. Rather, let's manifest and truly relish in our faith through our shared and silent experiences.
We may lose time, energy or relationships when our mental health hasn't been in a great place, but lets switch it up and focus on what we have gained, what we have learned, what we have won!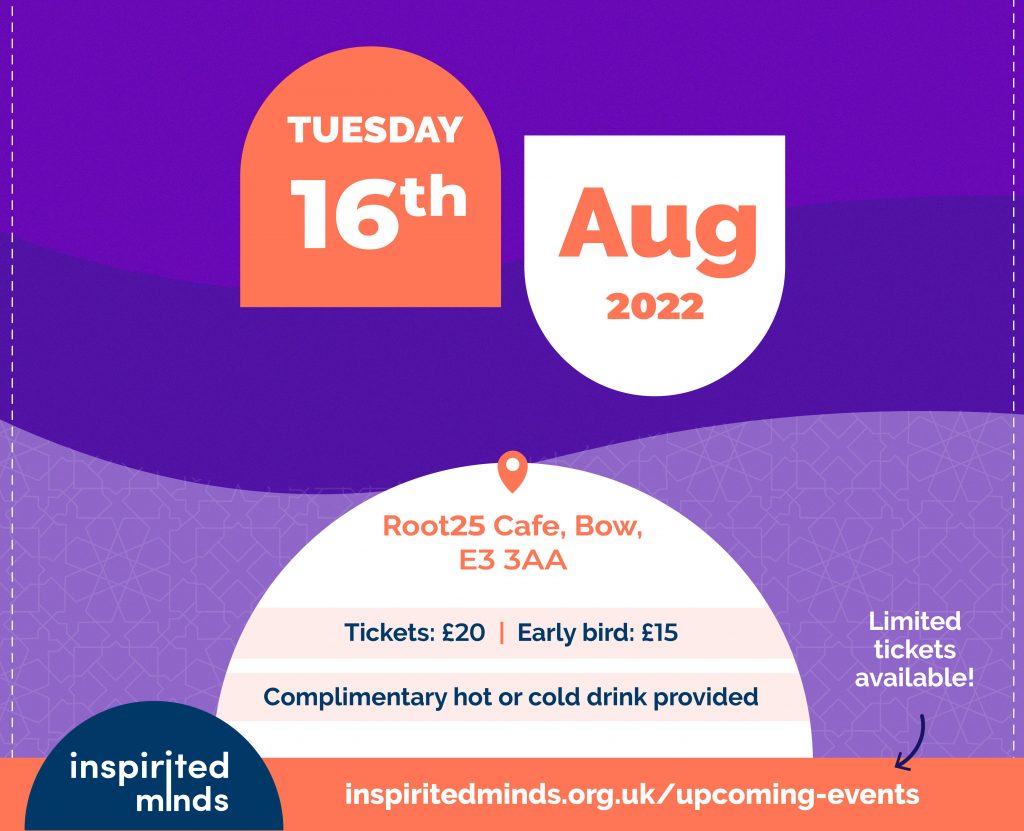 Join us for an uplifting evening where you can connect with personal accounts of people's experiences with their mental health issues, their journey to receiving support and/or therapy and exploring their success and growth. From Domestic Abuse, PTSD, OCD, mens mental health and much more!
All wrapped up in the cosy venue that is Root25 who we are proud to have as our hosts for the evening.
We only have 35 tickets available so get yours ASAP!
When & Where:
Tuesday, 16th August 2022 from 7-8.30pm
At Root25 Cafe, Bow, E3 3AA
A complimentary hot/cold drink will be provided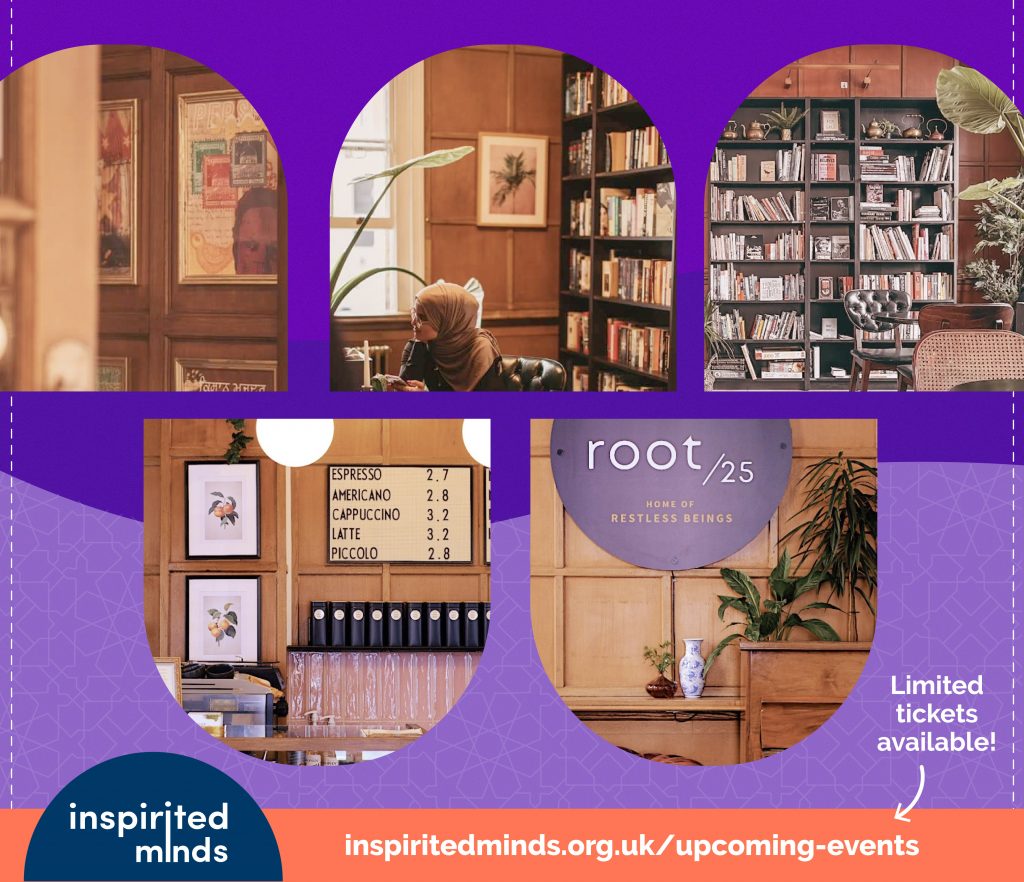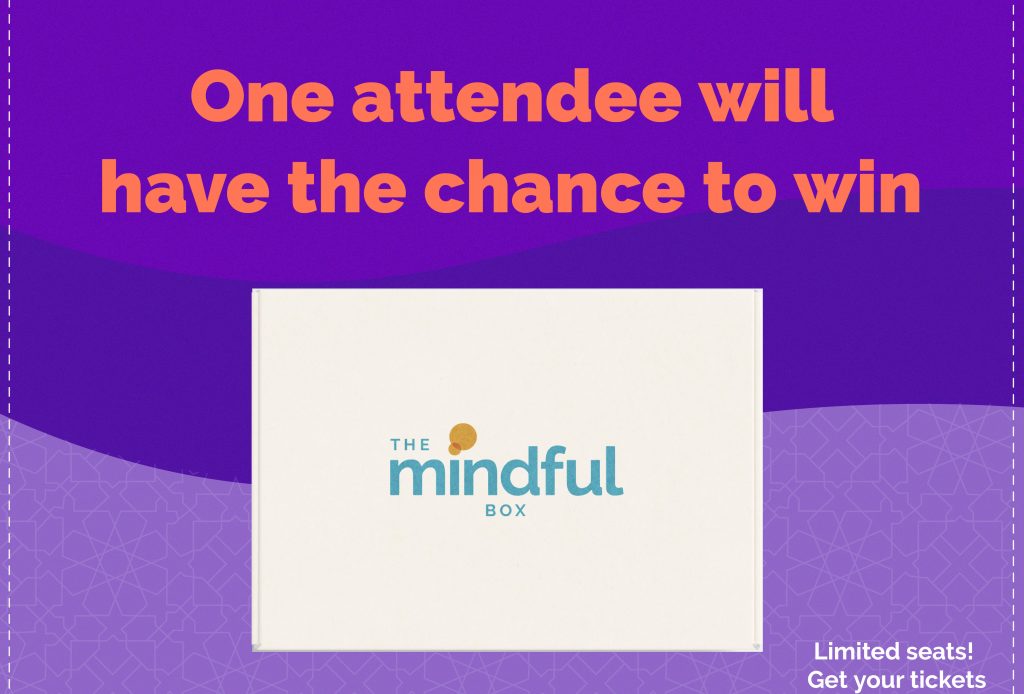 Proudly Sponsored By: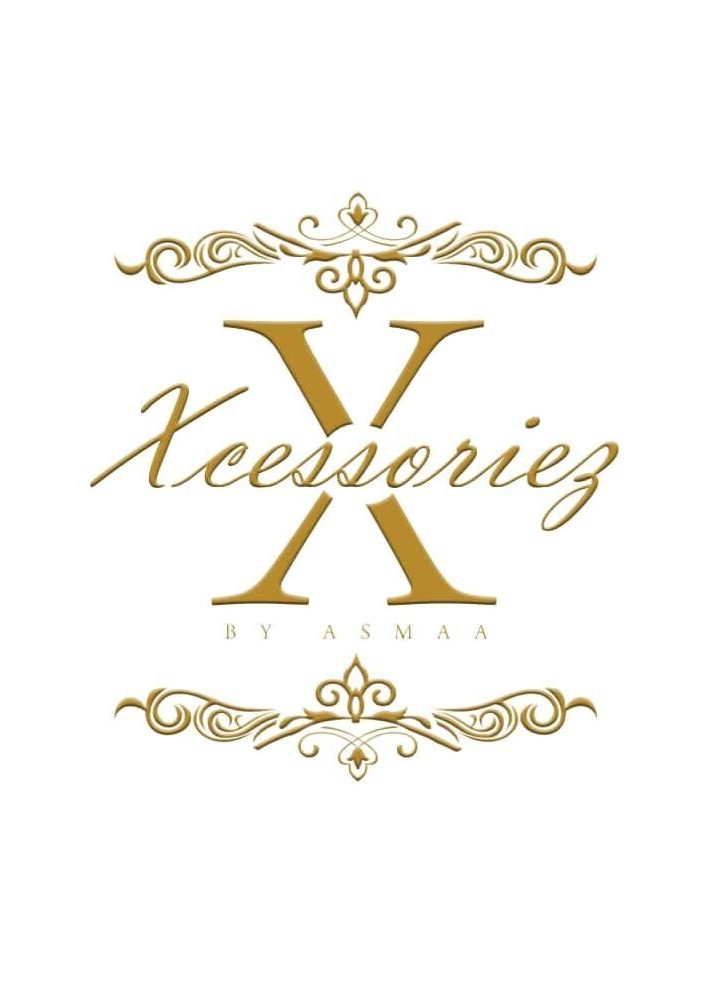 Disclaimer:
Due to the nature of the topics that will be discussed at this event, attendees must be 16+.
If you cannot afford a full priced or early bird ticket, please get in touch by emailing communications@inspiritedminds.org.uk and we can arrange a concession ticket for you!
Keep an eye out on our socials for speaker announcements and updates. We look forward to welcoming you In Shaa Allah!