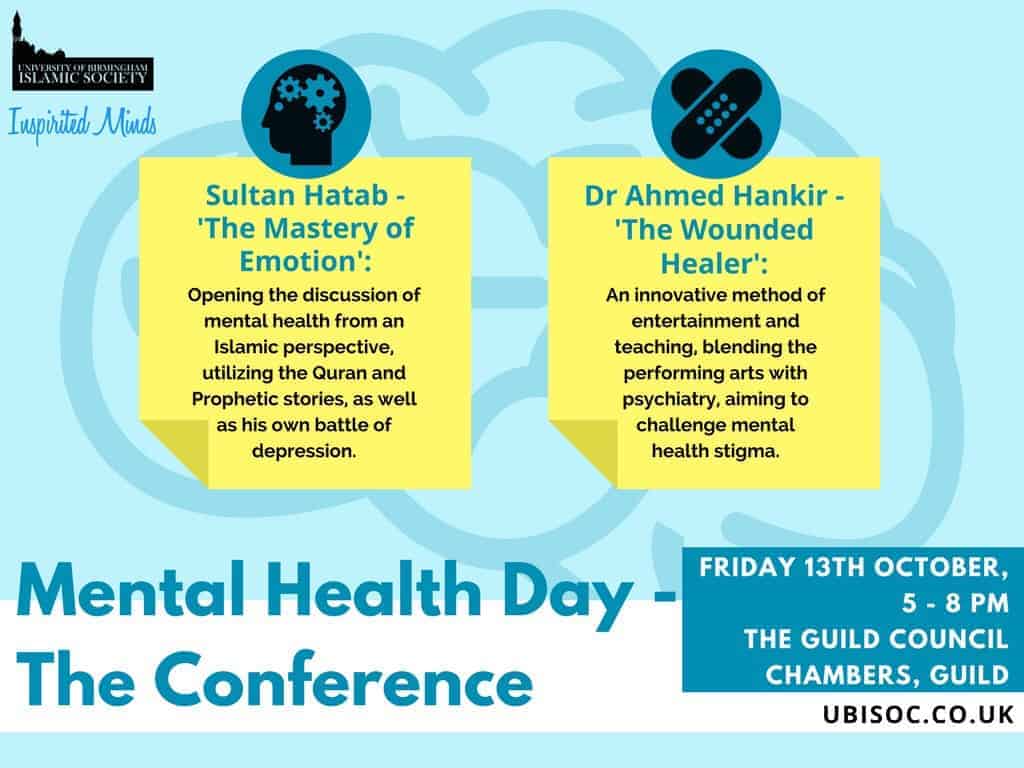 Inspirited Minds and the Islamic Society from the University of Birmingham have partnered up in support of World Mental Health day in October and will be celebrating #StoriesofStressedStudents on Friday 13th of October. Our team will be in the Student Union from 11am with smiles and lots of space for you to gain more awareness about mental health, talk about your stress and advice to help your journey toward better well being. From 5pm Sultan Hatab will be delivering his workshop: The Mastery of Emotion. Where he discusses his student survival story, describing his own struggles, and utilizing the Quran and Sunnah to discuss mental health from an Islamic Perspective. He will be beside Dr Ahmed Hankir: The Wounded Healer where he blends performing arts with psychiatry to challenge mental health stigma.
If you haven't already, participate in this months campaign by sharing your story on social media with #StoriesofStressedStudents or to remain anonymous you can email meanha.begum@inspiritedminds.org.uk
We look forward to seeing you there!
Date: Friday 13th October 2017
Time: 5pm-8pm
Location: The Guild Council Chambers, University of Birmingham