Zoom Webinar

August 1, 2021

Sunday, 11:00AM to 12:30PM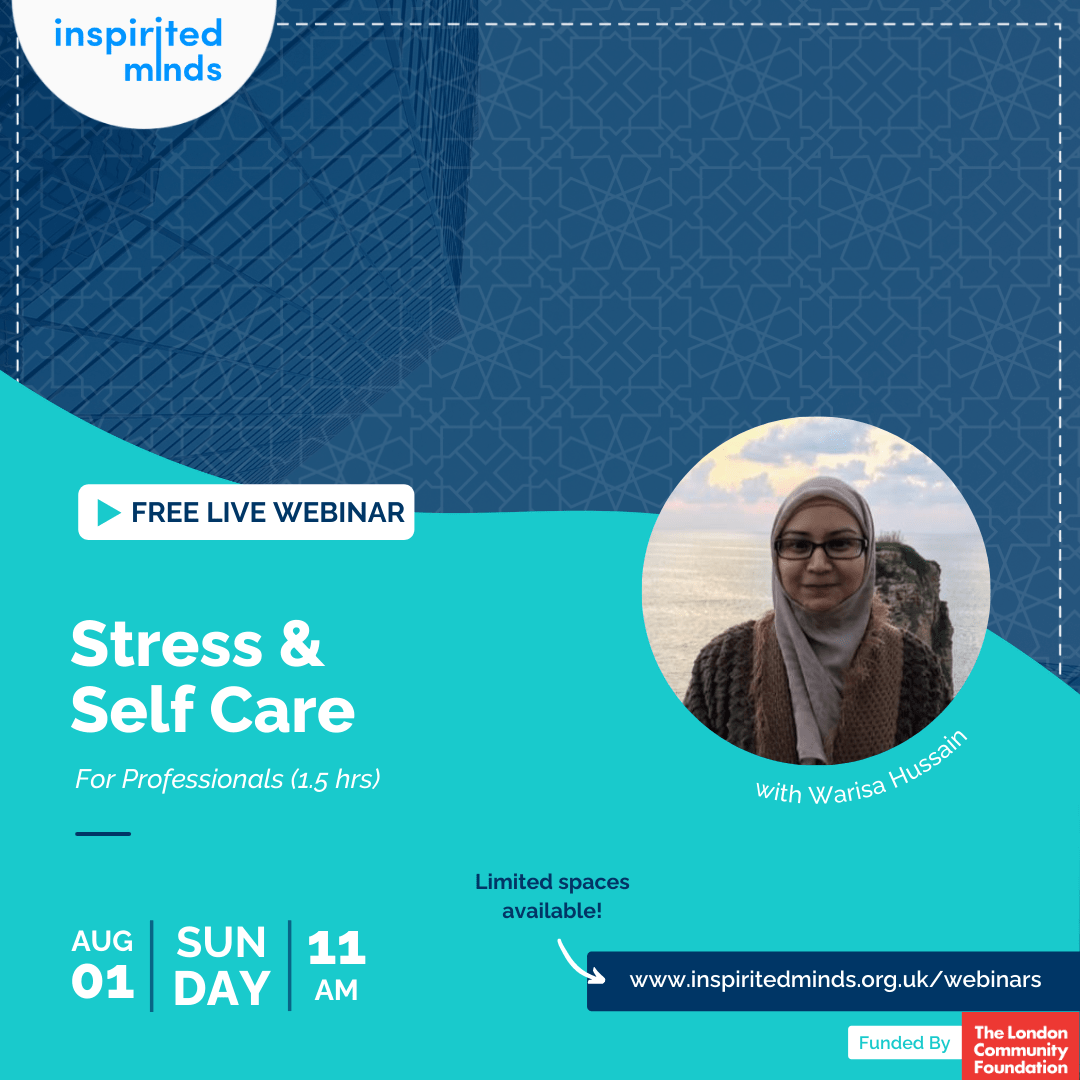 Stress and Self-Care Training
Improve your awareness and knowledge about mental health and learn ways to support your own mental wellbeing and those around you.
At the end of the course, attendees will be able to :
Have an understanding of what Mental Health and Wellbeing is from an Islamic perspective.
Be able to identify and recognise mental health difficulties.
Recognise and identify symptoms of stress.
Identify ways to manage stress.
Support or refer someone who is feeling stressed.
Develop active listening skills, empathy and reflection.
Understand where to go for help and become aware of the services available.
Learn to better take care of yourself and those around you.
Zoom pre-course information:
You must have a strong internet connection to enable interaction via the online format.
Access to a quiet area.
Ideally access to headphones with a microphone to exclude external noise interruption.
Target Audience:
Course Instructors:
Warisa Hussain is an Islamic studies graduate, who holds an MA in Clinical Psychology and MSc in Child, Adolescent & Family Mental Health. She has over 10 years of experience in working in the charity sector and providing vulnerable people support to refugees, victims & survivors of domestic abuse, and war. She is also a social activist, talk show host and poet. Warisa hopes to inspire change and take action to provide psychosocial support to the most vulnerable members of the Muslim community.
For any other questions please contact webinars@inspiritedminds.org.uk
If you have any issues registering below please register directly on Eventbrite – http://inspiritedminds.eventbrite.com