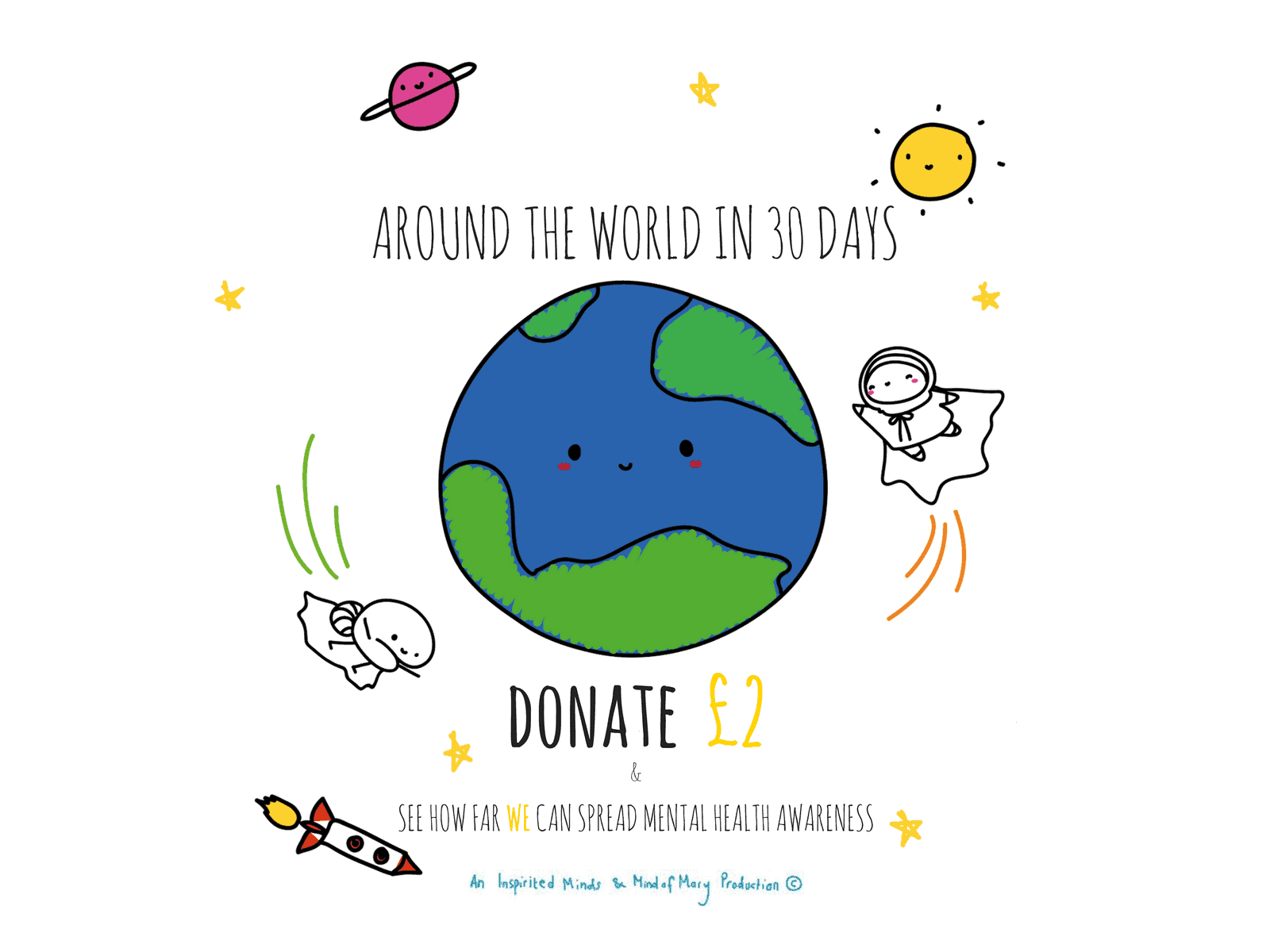 Our most trusted Doodle has been given the important task of spreading mental health awareness around the world in just 30 days!
Donate only £2 and help Inspirited Minds send mental health awareness across borders, seas and the sky.  It's our duty to spread a little bit of love and to let everyone know help is at hand, and £2 will go such a long way to facilitate this.
The Doodle plane is all fuelled up, the bags are packed and they are ready for departure. However, we need your help to make sure they can make it all the way round before Eid.
There are so many forgotten people here in the UK who suffer in silence, so imagine how many there are around the world?!
Who is our Doodle visiting?
Our supporters and individuals have reached out to us to express how mental health awareness is either non-existent or uncommon in their specific part of the world. We have countries such as Canada, Saudi Arabia and China for our Doodle to drop by and spread awareness in with the help of your postman/postwoman!
Why £2?
By donating just £2, you will be able to help our Doodle travel further around the world, in a shorter space of time. The more we raise, the quicker our message of mental health awareness gets to those who need it around the world! This 100% donation policy means your £2 will be split between sending the message out far and wide, and providing access to support services, to those who need it.
30 days. 196 countries. Let's do this!
Alternatively, text "ARTW30 £2" to 70070 to donate!
If you would like our Doodle to pay you/family member/friend/pen-pal/etc. a visit through their postbox, please contact our Around The World Ambassadors at – fundraising@inspiritedminds.org.uk or click the link below.