Zainab Shafan makes her debut with a thrilling short story.
Book Title: Free to go
Author: Zainab Shafan
Genre: Psychological, Romance
Theme: Trauma, Pain, Love
Narration: First person narration by three characters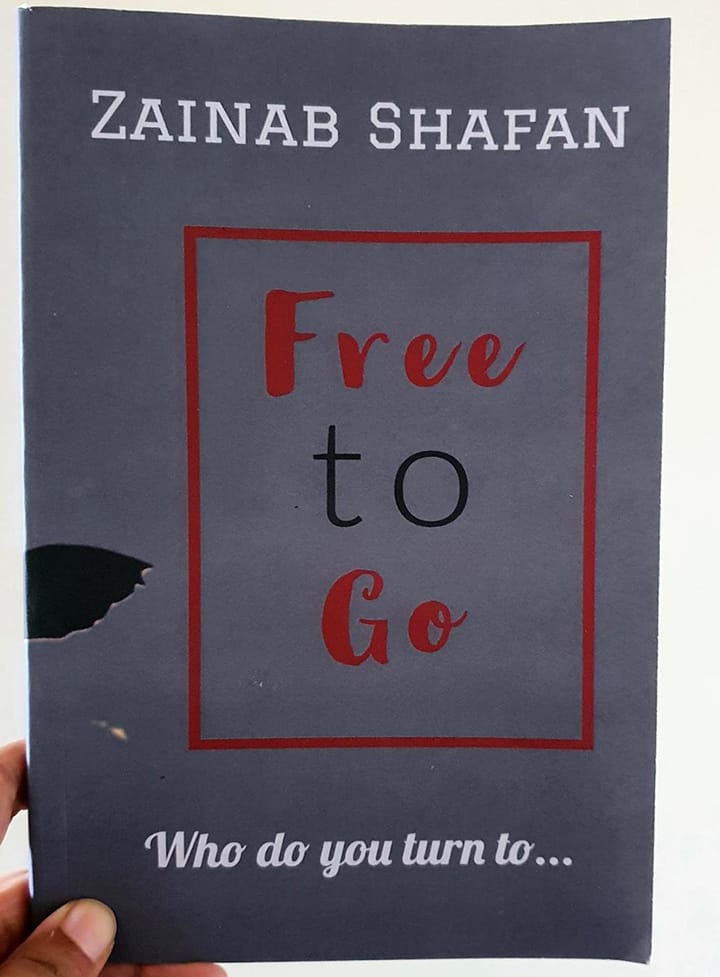 Book Summary
'Free to go' follows the journey of Belle who is dealing with her hidden demons resulting from her traumatic past. After crossing paths with her towns' newest resident Aiden, she is forced to revisit her past in order to face the future. You are soon hoping Belle is able to overcome her scars and lead her life in peace. But soon you realise all is not as it seems… sometimes your past has a hold that can't be stopped where even those who want to help can't set you free.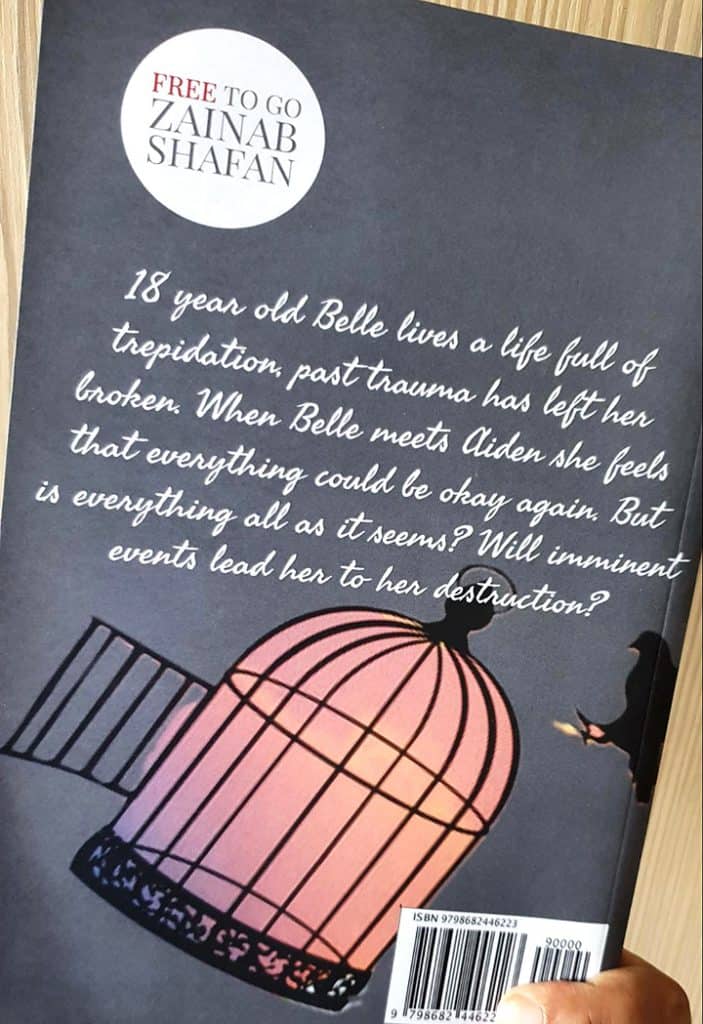 Overall thoughts
Short, sweet and impactful signify a good read and this book fits the bill. I had little expectations when it came to initially reading the book – purely because I hadn't anticipated a book to be as enticing in just 77 pages with the same level of detail, quality and excitement as a fully fledged book.
I was shortly proved wrong and found myself speeding my reading process to reach the end faster. The book style addresses the perspectives of the main characters whereby they each share their own narrative in fragments, adding to the twists as you turn each page. The relatability of the characters is what stays with you soon after you finish the book. At their lowest moments, the characters remind you of a place in your life you were once at – struggling to stay afloat even amongst a sea of people.
Finally seeing Muslim women thrive is fulfilling in itself. It's almost obligatory to support our sisters in their endeavours just as we would rush to buy our favourite author's new book or watch the newest season of our favourite Netflix show.
The idea for the book was conceived over 10 years ago! Zainab is a gifted writer with her own blog Zen Words. A blog for the mind and heart. Free to Go is available for purchase from Amazon.