Zoom Webinar

January 31, 2021

Sunday, 11:00AM to 12:30PM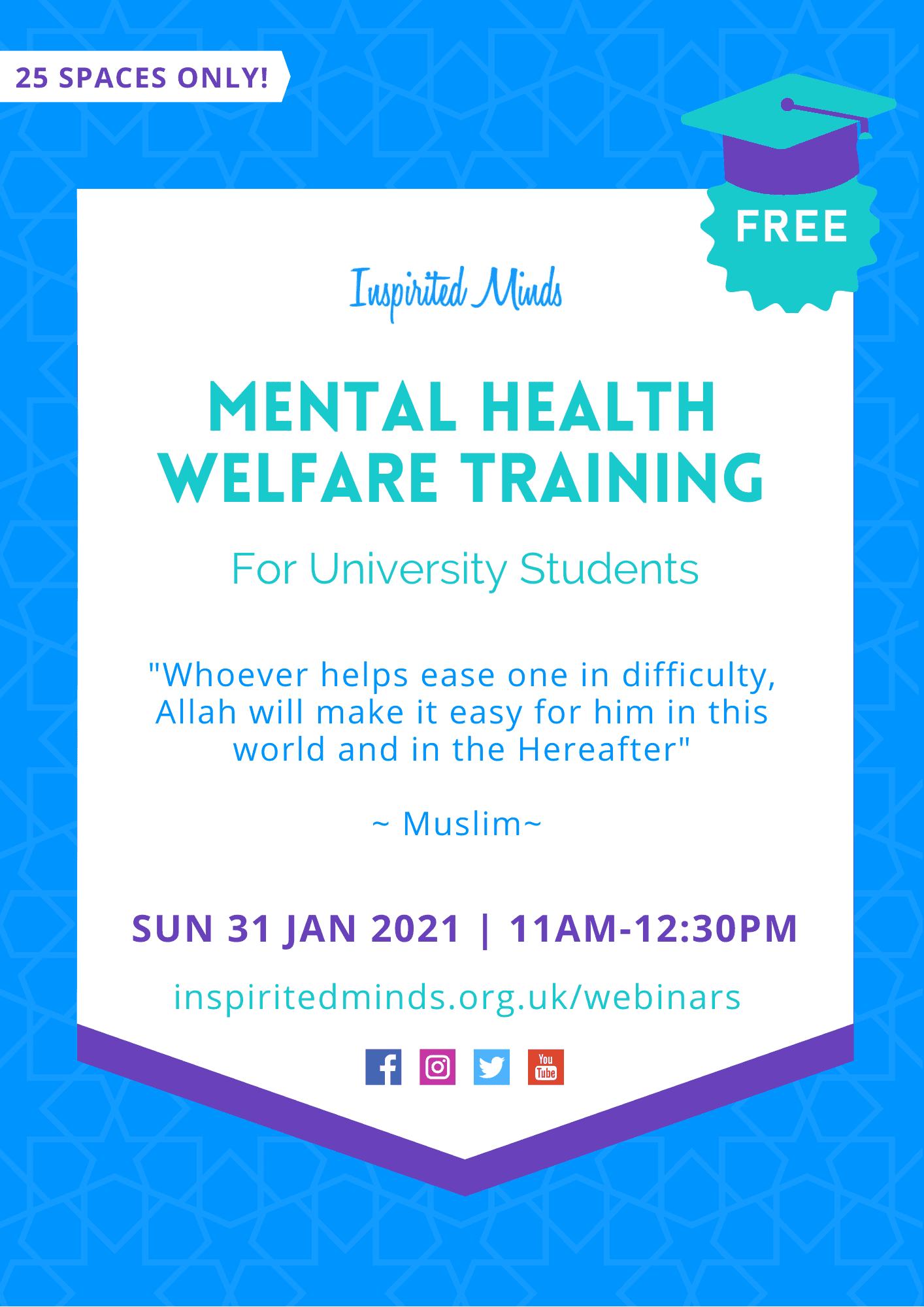 Mental Health Welfare Training For University Students
Improve your awareness and knowledge about mental health and learn ways to support your own mental wellbeing.
At the end of the course, attendees will be able to :
Understand mental health issues in the Muslim student population
Understand why is it hard to talk to others and to each other about mental health
Develop active listening skills
Develop new techniques; empathy and reflection
Learn how to ask each other open ended questions
Be aware of cultural taboos
Learn where to go for help and advice
Zoom pre-course information:
You must have a strong internet connection to enable interaction via the online format.
Access to a quiet area.
Ideally access to headphones with a microphone to exclude external noise interruption.
Target Audience:
Course Instructor:
Khudaija Ismail has been working in the field of mental health for over 5 years, she graduated with a degree in Psychology in 2013 and since then has had a keen interest and passion for supporting people with mental health difficulties. Her experience ranges from working on the mental health inpatient unit, to therapeutic work for individuals with various disorders. She has previously been involved in hosting a radio show in aid of spreading awareness of mental health within the Muslim Community and attempting to rid the community of the taboo associated with mental health. She aspires to continue to do such work to alleviate the stigma attached to mental health in our community.
For any other questions please contact webinars@inspiritedminds.org.uk
If you have any issues registering below please register directly on eventbrite – http://inspiritedminds.eventbrite.com