You have heard it before, and you are about to hear it again. Islam is the religion of moderation. It is the middle path. It is the route that is not too extravagant, nor too negligent. It is the religion that encourages to do more than enough, and not to settle for less than enough, but is also accepting of just enough. Whether that is in actions, intentions, good deeds or thoughts. So, where do we draw the line? To some people, overthinking to a certain extent would be classed as being mindful and pious. However, to someone with scrupulosity, it could be something much more severe than being God conscious, because "overthinking" looks completely different in their own minds.
"I've forgotten what Rakah I am on"
"My Salah is invalid"
"I have to start again"
"Will it ever get accepted"
"Allah must hate me"
"I can't say that about Allah"
"He must hate me even more, why has He given me these thoughts?"
"I can't question His Will"
"But I still am, Astagfirullah, Astagfirullah, Astagfirullah (I seek forgiveness from Allah)"
"He will never forgive me"
"He must hate me"
"I can't say that about Allah"
– and it could go on and on, often repeating itself, often escalating, often leading to overstimulation resulting in mental paralysis of cycling thoughts about faith – the one thing you are supposed to take comfort in. Does it still sound like piety?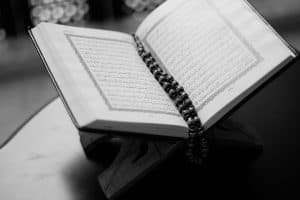 Taqwa: An Islamic term for being God Conscious, however it is much more than just an awareness of Allah. It is the awareness of Allah in everything that you do and say. It is often translated as fear of Allah, love of Allah, to protect oneself from evil and the one who performs righteous deeds.
Scrupulosity: Find the full definition here but in short, it is tormenting and unrelenting intrusive and obsessive thoughts about one's faith in relation to sins and imperfections. So, for Muslims – this can present as an overwhelming amount of overthinking of a potential sin. For the majority of us, we can redo wudu again, or consolidate ourselves by relying on our intentions and reminding ourselves that Allah will forgive us for our shortcomings. However, for someone with scrupulosity it can be much more intense and not such a simple process as illustrated above.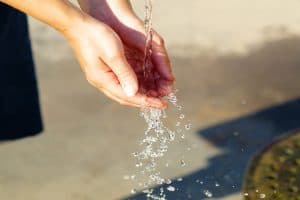 For an incredibly brave, real life story experience, please read here, please note that some people may find the content distressing.
How do we move forward? It can be extremely difficult to even think about the process, and it's important to remember that you do not choose your illnesses, but you do choose your recovery. It's very easy to let your thoughts consume you but remember that Allah is as you think of Him.
'I am as My servant thinks (expects) I am. I am with him when he mentions Me. If he mentions Me to himself, I mention him to Myself; and if he mentions Me in an assembly, I mention him in an assembly greater than it. If he draws near to Me a hand's length, I draw near to him an arm's length. And if he comes to Me walking, I go to him at speed.'"
~ Bukhari
It's also very easy to expect doom and gloom, but it's important to remember that Allah has provided so much lightness for us in this religion of ours, whereby "Bismillah-hir Rahman-ir Raheem" (In the name of Allah, The Most Gracious, The Most Merciful) is encouraged to say before we start any act, expel any negative thoughts and action and take comfort in His everlasting Mercy that He constantly tells us to take advantage of.
Do you struggle with Scrupulosity? If so, and if you are comfortable with saying, what do you take comfort in and what helps if you?