An Islamic twist on a typical handbook
'A handbook of Spiritual Medicine' is a unique book presented by Ibn Daud regarding medicine for spiritual diseases.
Similar to a pathology book – you have the disease, its symptoms and its treatments highlighted. In a nutshell, this book provides you with all three of these aspects but specifically focusing on spiritual illnesses. It was in fact a handbook on clinical medicine that inspired the author to create a detailed guide on the various spiritual conditions one can be afflicted with.
First impressions
After a quick flick through the handbook, I was immediately impressed by its simple but unique layout. It was easy to find the different spiritual conditions and the matching symptoms or treatments.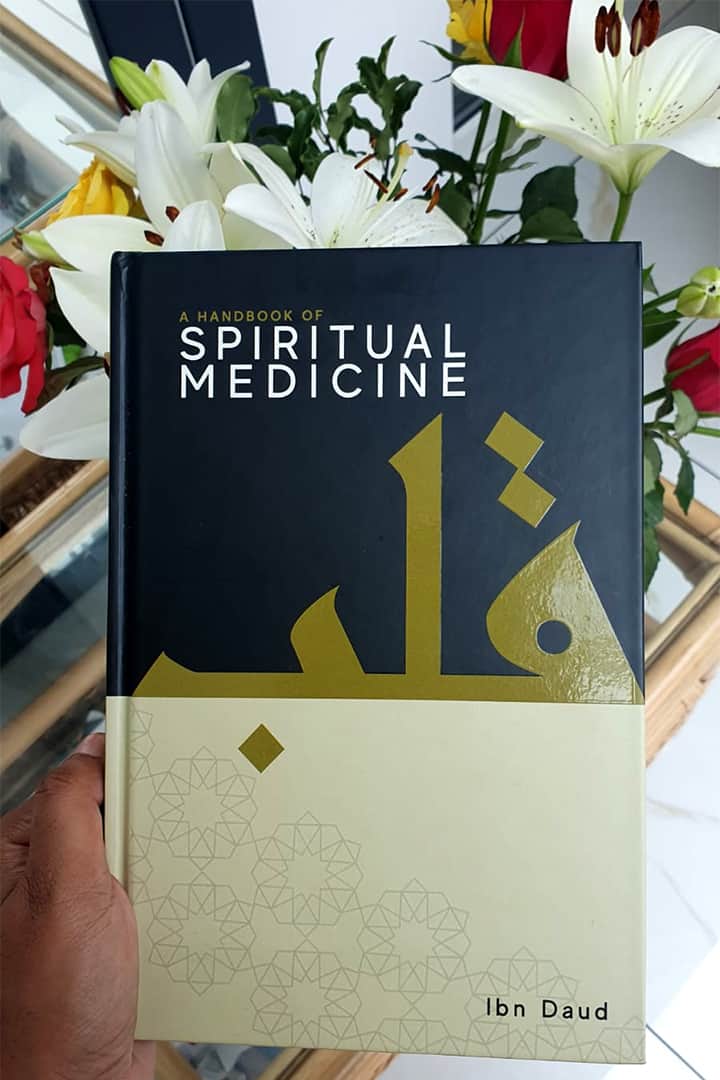 The handbook adopts a tree diagram and a traffic light system, which makes the content easy to digest. The tree diagram allows the reader to identify an illness quickly along with its remedies and symptoms. Whereas the traffic light system highlights the diseases (red) of the heart, its cure (green) and what its exceptions (amber) are. The level of effort put behind this book is evident through its colour-coding. I can't remember the last time I read an 'islamic' book which utilises colour effectively! The spiritual conditions highlighted are thoroughly and insightfully covered and are all fairly common with pitfalls we can all succumb to at some point within our lives, such as: envy, anger, miserliness, negative feelings and vanity.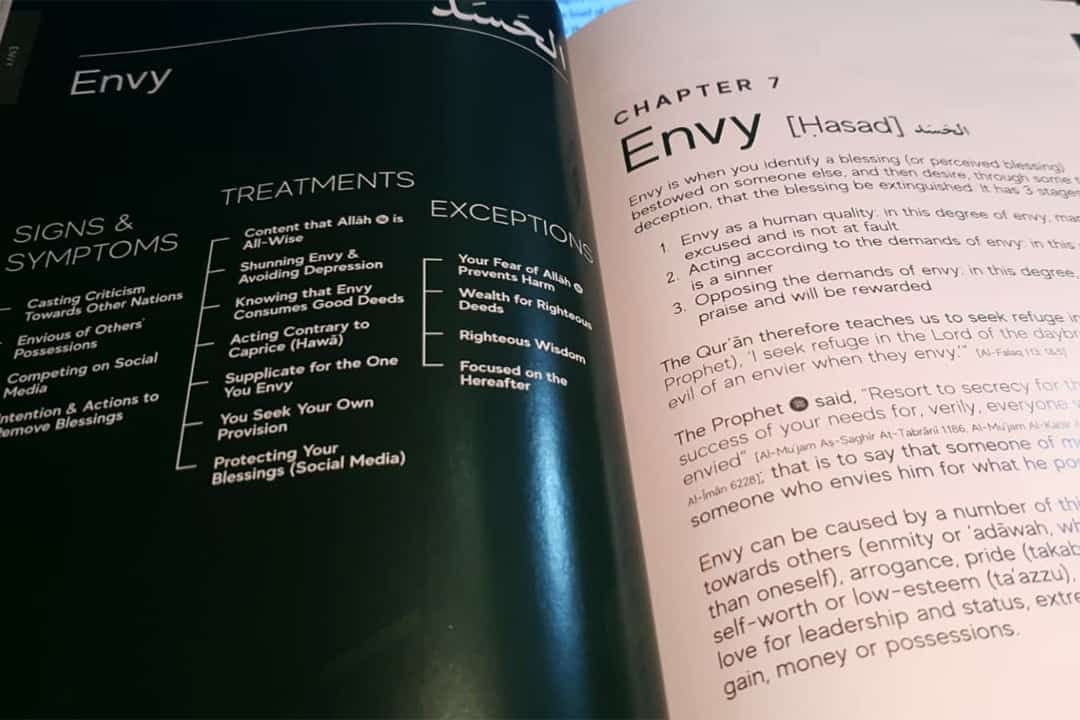 Purpose
My most favourite element of the handbook was the sections highlighting the exceptions of each illness. 'Exceptions' display symptoms that are not representative to the spiritual illness but are in fact Islamically valid. The idea of the book is to use it as a means of self-purification – the principles of the book are underpinned by the Qur'an and authentic Hadith.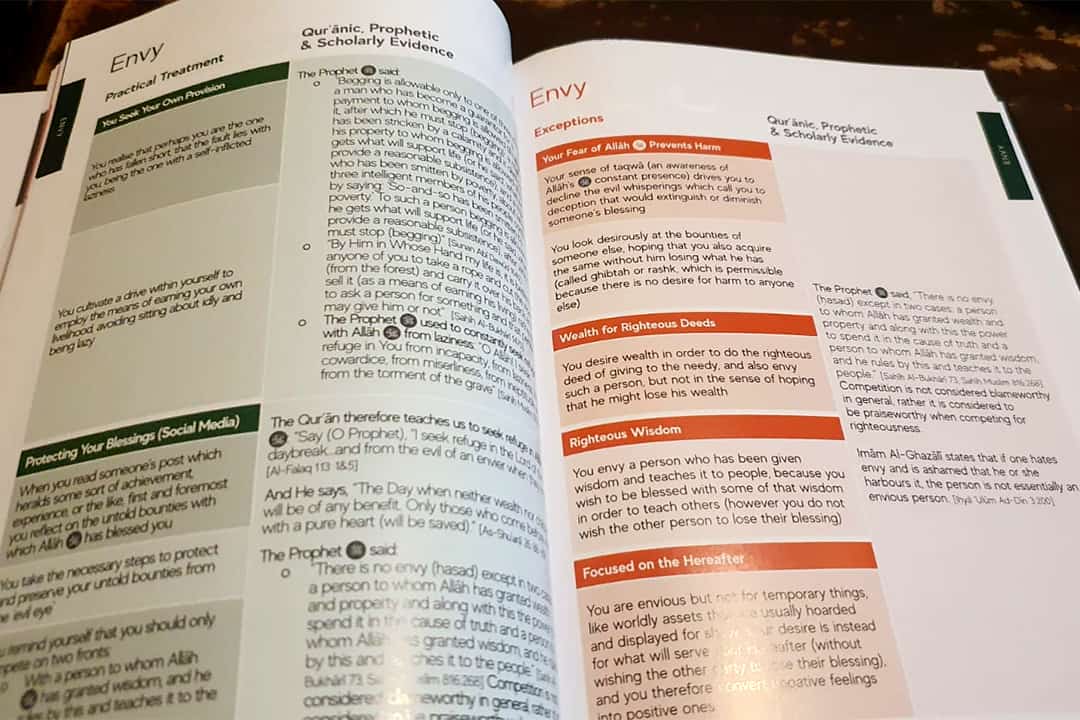 Ibn Daud quotes Al-Ghazali who said that,
''The science of the states of the heart is an individual obligation, not just a collective one".
How to use it
As the book is presented in the style of a handbook, the intention isn't to read the book all in one sitting. The idea is to read a section you feel is relevant to you and then revisit the other topics at a later date when they are relatable. This makes it ideal to keep, if you are feeling 'envious', 'negative', 'angry' or even 'greedy' you can focus on the relevant section and check if the symptoms match what you are experiencing and then see the steps you can take to manage the way you are feeling.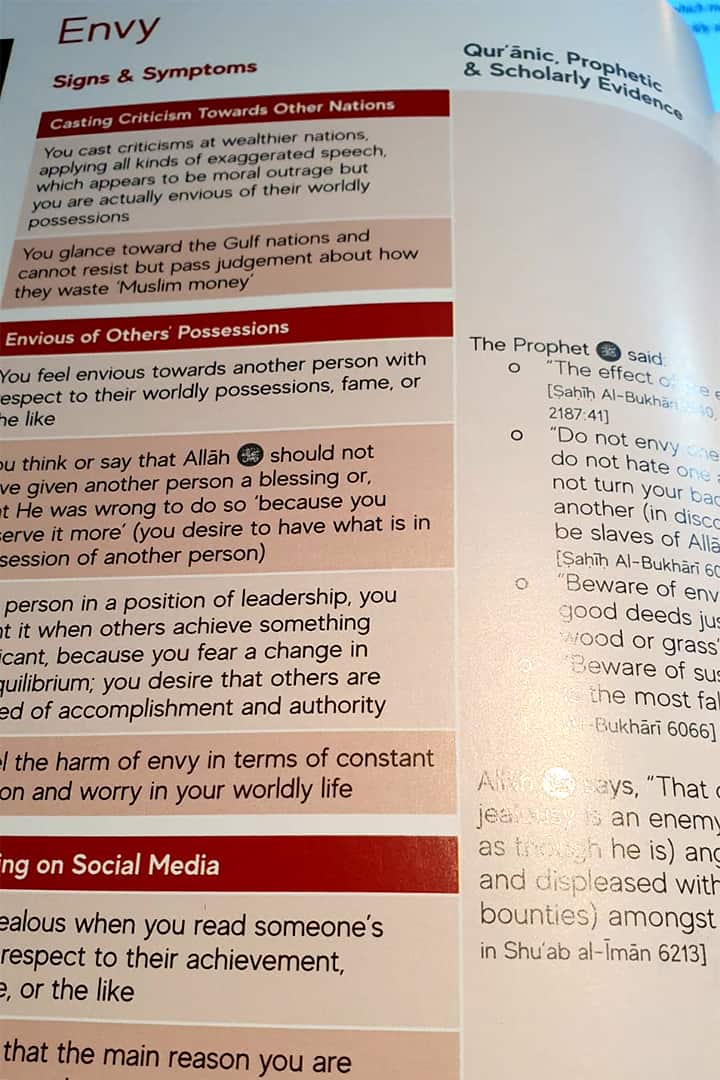 If we go by this method, the book also requires you to be self-aware to a certain extent. By being self-aware and reflective of ourselves, we are then consciously allowing ourselves to grow and learn. This ultimately leads to us becoming the best version of ourselves in sha Allah.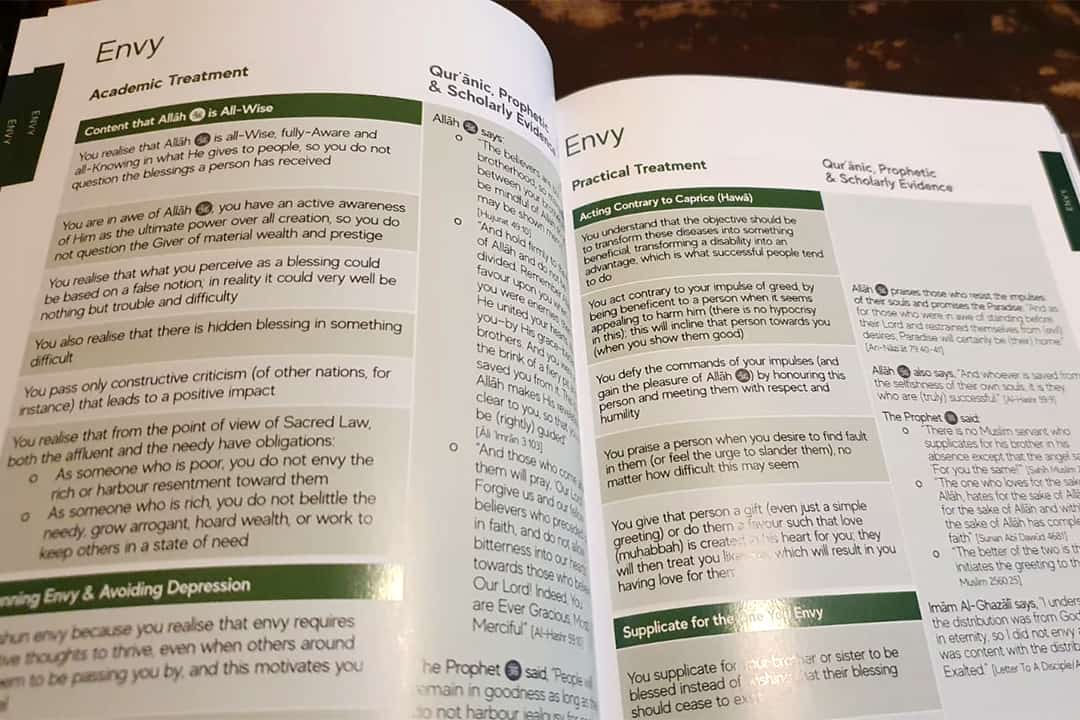 Final thoughts
After spending some time with this book, I was surprised that a similar format isn't being more widely adopted as there is a clear gap in the market for a handbook on treating spiritual diseases. Often we get overwhelmed with feelings that bring out the worst in us and we are unable to move forward and as such, we fall into a downward spiral. We may feel envious of someone but may not know how to treat it from an Islamic perspective. The book offers practical solutions to common problems, problems that if unresolved, could lead to life-long damage to your spiritual health, this dunya and most importantly, your akhirah.
My overall ratings:
Aesthetics: 5/5
Usability: 5/5
Effort level: 4/5
Islam inspired: 5/5
Learn more about 'A handbook of spiritual medicine' on its website – there is also a free sample of the handbook available to browse through on his website which gives a great deal of insight on the style and format with a snippet on 'anger'.