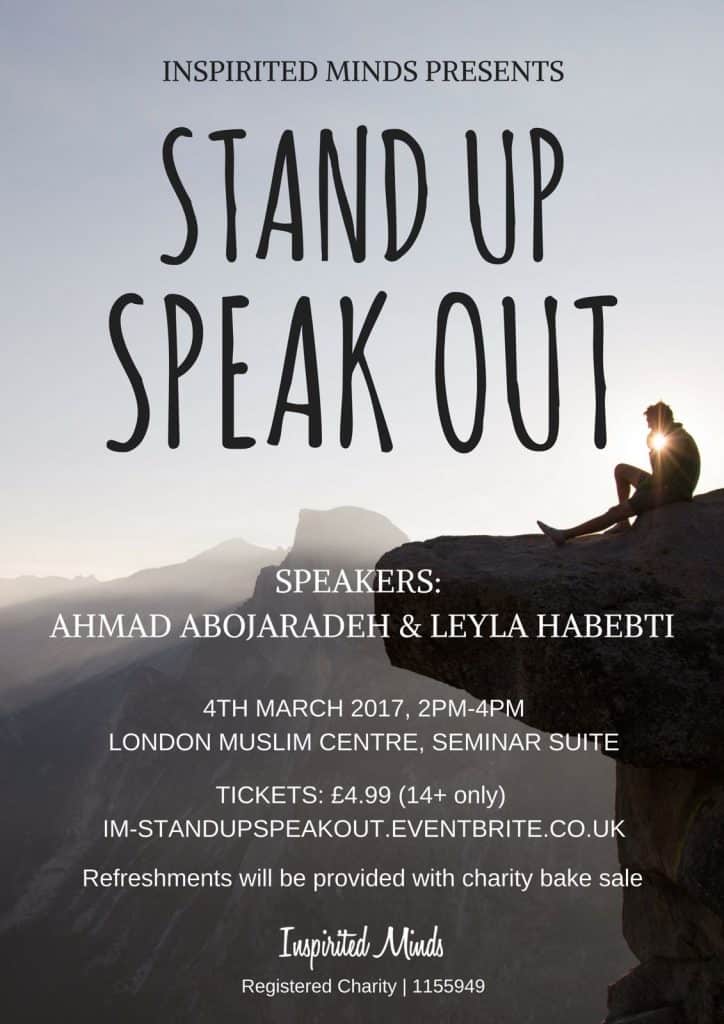 For far too long Muslims have been silenced, isolated and stigmatized for mental health issues. Be a sufferer, a survivor or advocate.The battles towards defeating the taboos have only begun, and so we want you to join us on this journey to start the collapse of these barriers today.
With Ahmad Abojaradeh from the US (lifeinmydays), and Leyla Habebti both survivors and activists of mental health, who will be sharing their own life experiences, as well as discussing ways of dealing with stigma and becoming a champion of mental health.
Are you ready to Stand up and Speak out? 
DATE/TIME
Saturday 4th March 2017: 14:00 – 16:00
VENUE
Seminar Suite
London Muslim Centre
46 Whitechapel Road
London
E1 1JX
LIMITED SEATS | REGISTER NOW
Refreshments will be provided accompanied by a delicious charity bake sale!
*Please note, due to the sensitive nature of real life stories this is a 14+ event only*
*Tickets on the door are subject to availability and will be increased in price*