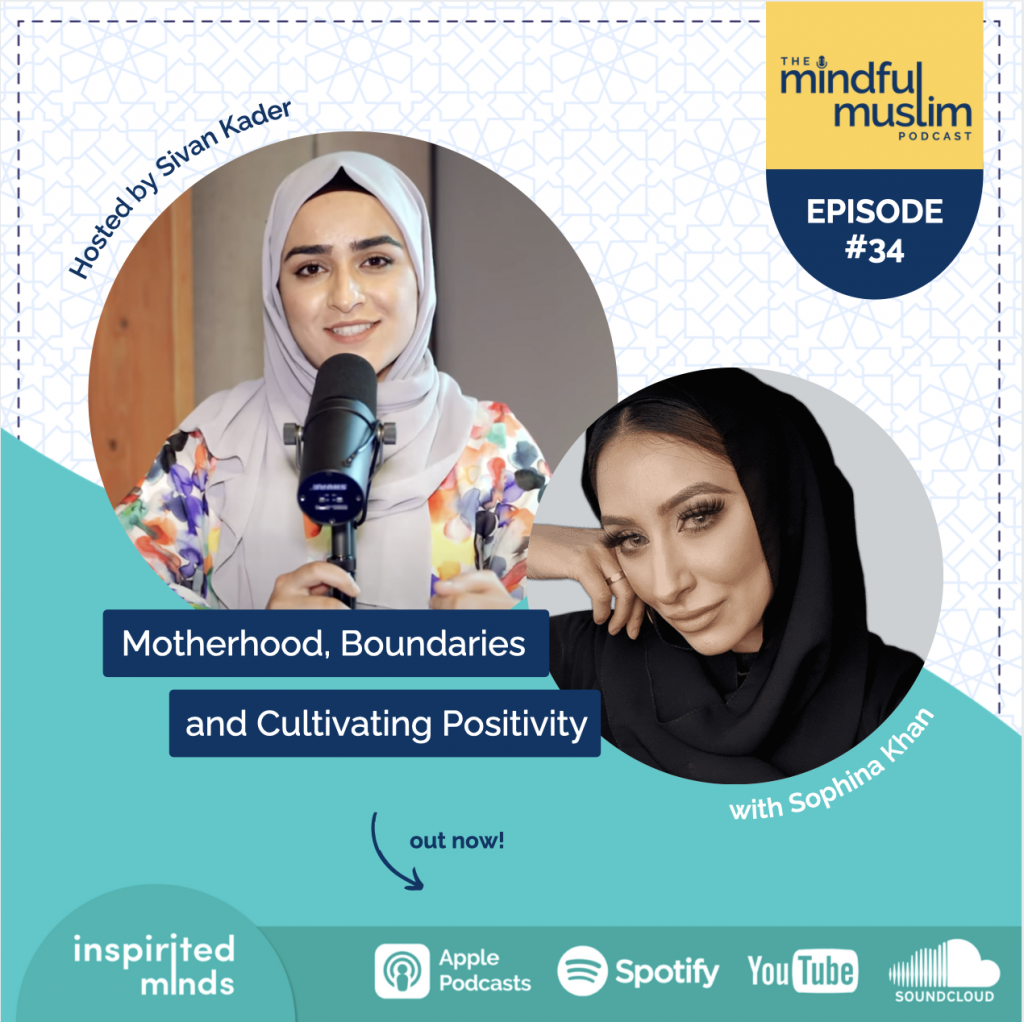 The Mindful Muslim is an Inspirited Minds podcast that hosts raw, open, and honest conversations on various topics within the sphere of mental health, psychology, Islam and spirituality.
This month, we spoke to the eloquent Sophina Khan, who is a Registered Nurse (BSc (Hons) RN, IP, ANP), Aesthetic Practitioner at Revita Clinic in Birmingham, an inspiring humanitarian, a successful makeup artist, vlogger and influencer in the areas of fashion, lifestyle, beauty and female empowerment.
She combined her love of nursing and facial artistry which led her to become an Advanced Aesthetics Nurse Practitioner and international freelance makeup artist. She has recently raised over 100K+ in charity for a variety of projects as a humanitarian. For her, building a platform on social media was by fluke, but she focuses on positivity and is a true believer that spreading love will only bring back love.
They explored:
How she came across Salam Charity UK, became a humanitarian and went on deployments to places like Palestine, Ghana and Yemen
Her journey through motherhood, her struggle as a mother, working woman and social media influencer
The role of positive thinking, mindset and affirmations in keeping mentally well
How faith plays a role in her attitude towards challenges and struggles
The relationship between makeup and self-confidence, and her experience of how it is important to look good because it makes you feel good about yourself
How to deal with controversy and create healthy boundaries to screen toxicity
Her advice for budding vloggers on how to maintain a social media presence and for mothers who are struggling to balance work and family
You can find Sophina on various platform online:
If you would like to ask us a question, suggest a topic you would like us to discuss on the podcast or even feature on the podcast as a guest, then please do get in touch with the Mindful Muslim Podcast Team at podcast@inspiritedminds.org.uk.
Support our podcast by becoming a Torchbearer for Inspirited Minds.